The Island Farm
Manteo, NC 27954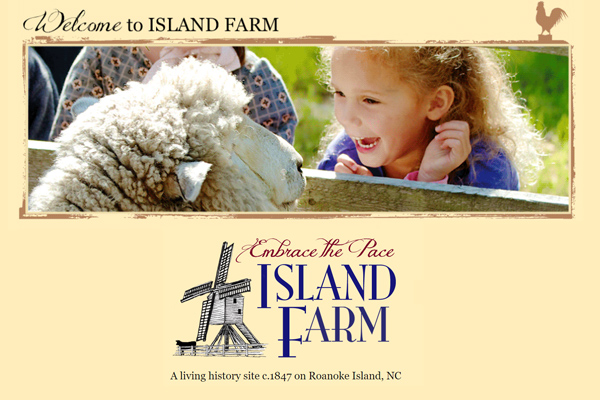 Experience life as it was before the Civil War. Island Farm interprets daily life on Roanoke Island in the mid-19th century. Over the past 150 years, on this day or that, on any wall in the house, a picture might have hung straight or crooked, wallpaper was put up or taken down, wasps sat, a television blared, pollen settled. On most any acre, corn suffered from too much or too little rain, a Buick got a coat of wax, fences were put up or fell down. But today, the layered past has been stripped back to circa 1847, at Island Farm, Roanoke Island's newest historic site.
A living history site, Island Farm interprets daily life on Roanoke Island in the mid-1800s. The centerpiece of the site is the Etheridge farmstead, where Adam Etheridge built a house on land that had been farmed by his family since 1757. It is the oldest period restoration of a house on Roanoke Island, and includes 19th-century furnishings, some original to the house.
Visitors can explore nearly a dozen buildings, such as the farmhouse, a reconstructed slave cabin, outhouse, cookhouse, smokehouse, dairy, barns, chicken coop, corn crib, woodshed, and blacksmith shop. Nearby, the family graveyard is the final resting place of Mr. Etheridge and many of his descendents, while Crissy Bowser, who lived and worked on the farm, lies buried beneath what is known as the Crissy Oak.
More popular webcams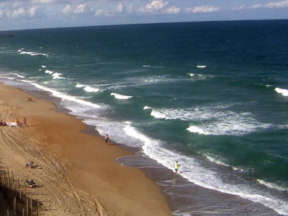 View this live webcam from Sea Ranch Resort in Kill Devil Hills, NC on the Outer Banks.
View Live Webcam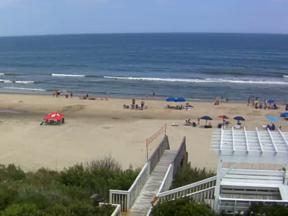 Enjoy this live webcam from Corolla Classic Vacations at Whalehead Beach in Corolla, NC.
View Live Webcam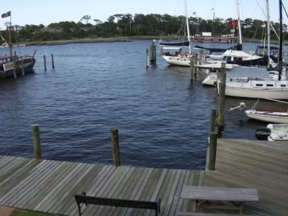 View this webcam from Manteo Marina in historic Manteo, NC on the Outer Banks.
View Live Webcam