Vacation Budget Tips
12 Tips to Plan a Family Vacation on Budget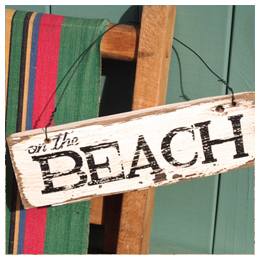 A memorable beach vacation doesn't have to cost a fortune! Looking to save on your next Outer Banks vacation? Here is a handy list of savvy tips to help you plan a budget-friendly beach vacation.
#1. Search for Specials – Most Outer Banks vacation rental management companies have a link to discounted vacation rental homes.
#2. To determine the best size house, ask yourself how many bedrooms you need, how many people are going, and how well do they get along. To ensure you have plenty of room, a good rule-of-thumb is two people per bedroom (i.e., eight people = a four-bedroom house).
#3. Save money by sharing a whole house rental among several couples or with friends or relatives.
#4. Negotiate! The rental agencies usually post a price higher than what they can actually rent for. They can lower the price. The longer you plan to stay, the more you can negotiate.
#5. Find and book a rental as early as possible. The best-priced rentals tend to go first.
#6. Be flexible regarding your travel dates. If possible, try to vacation during the off (non-peak) season. Although most people crave a summer vacation at the beach, the off season on the Outer Banks is one of our best kept secrets. Not only will you save money,you'll avoid the crowds and get more time to enjoy the local attractions.
#7. Save on meals. It can be tempting to ignore the cost of food while you're on vacation. Once you arrive, hit the local grocery store to stock the kitchen in your vacation rental home. Create a vacation meal plan. Think about the number of meals you'll eat and decide how many will be at home and how often you'll dine out.
#8. We like to pre-cook meals for ease of use on arrival. Assuming a cooler is packed with ice that is. Brings food that travel well, such as large frozen lasagna. It's a food that's easy to reheat.
#9. Stock up on snacks, treats and vacation items throughout the year when they go on sale.
#10. Find restaurants where kids eat free.
#11. Get a restaurant and activities coupon booklets. Often, there are BOGO coupons or at a minimum $2 off/per person coupons. If you are at a touristy type place, you will see coupon booklets everywhere.
#12. GasBuddy can help you find the cheapest gas.
Here's what location terms actually mean:
Oceanfront – The house definitely fronts the ocean; there are no homes between you and the ocean waves
Semi-oceanfront – Typically, the house is located one lot back from oceanfront
Oceanside – The house is east of the main road, Highway 12, so you may be a block or more off the oceanfront but won't need to cross the main road to reach the beach.
Oceanview – The location can be anywhere but from the top of the home itself, you can see the ocean
Soundside – follows the same characteristics as ocean property, but the property is located on the Currituck Sound. One major advantage to a sound side location is the daily access to sunsets.
Well Done! You're ready for the best Outer Banks vacation ever!