Kitty Hawk Kites – OBX Jetpak
,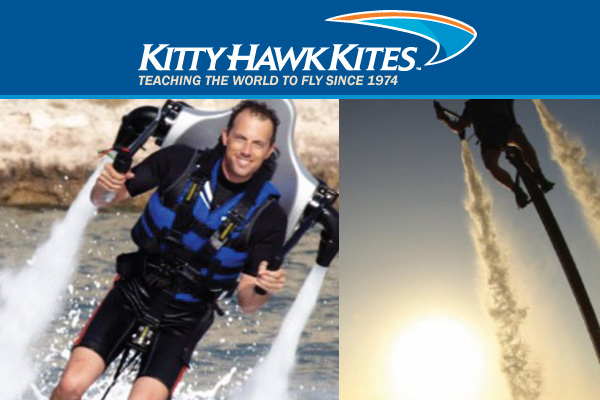 Blast off with Kitty Hawk Kites this summer! Our jetpak lessons are about about 45 minutes in duration (plan for 2+ hours if 2 or more people are booked). Passengers meet for their lessons near the Marshes Light parking lot just off Shallowbag Bay on Roanoke Island at the Manteo Waterfront. Participants/flyers shall be transported by jet ski into the bay. Friends and family can spectate from Marshes Light and the shoreline!
Each participant gets to fly until they're tired! (usually around 30 minutes). Participants take turns operating the Jetlev R200 Jetpak apparatus under the supervision of the jetpak flight crew. This larger than life experience is the perfect adventure for the thrill-seekers in your group!