Frisco is a small community located on a narrow strip of Hatteras Island. Visitors love the southern charm, slow pace, clean and family-friendly beaches, and sunsets are incredible. In Frisco, NC there always seems to be a light ocean breeze.
Frisco is about six miles long and it has one main highway (NC Hwy 12) that passes through. This small village has no traffic lights. Four wheel drive vehicles are permitted to drive on specified Frisco beaches.
Frisco, NC and the nearby villages Salvo and Waves are crawling with oceanfront and soundfront vacation rental options, the following property management companies offer vacation rentals in Frisco, NC:
Things to Do near Frisco, NC:
Frisco Beach
Frisco Mini Golf & Go Karts
Hatteras Yoga
Popular Restaurants Nearby:
Popular activities include seashell hunting, touring lighthouses, camping, exploring, and spending day at beach. In Frisco, visit the Native American Museum and learn about the original Americans who have inhabited the island for hundreds of years. Frisco beaches are regulated by the National Park Service. In order to protect the various plants and wildlife, many activities like driving on the beach, fishing, fires, commercial filming, tournaments, marathons, weddings, speeches and other group gatherings are allowed by permit only. Destination points nearby:
Cape Hatteras National Seashore is history, a home to wildlife, and a vacation destination all combined into one. Many of the stores and shops located in Frisco, NC are family-owned businesses. You'll find local markets that offer fresh local seafood, campgrounds, restaurants, tackle shops, beach supply stores and water sport adventures. Most of these seasonal businesses close during the off-season and reopen in the Spring.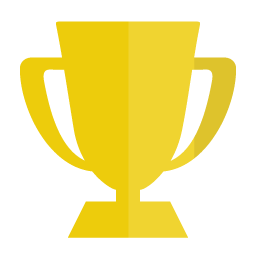 Frisco, NC is part of a cluster of villages located on Hatteras Island, the beaches on Hatteras Island rank among the Top Beaches in the World for:
beach conditions
sand softness
water and air temperature
cleanliness
views and access
red tide, algae, runoff
wind speeds
breaks in waves, rip currents
For more than than 25 years, Dr. Stephen Leatherman ("Dr. Beach") has reviewed, evaluated and rated beaches and coastal areas throughout the world. In addition to his annual ranking of America's Best Beaches, he works tirelessly to increase awareness about the dangers of rip currents.
"If you only have a few days to spend on the North Carolina Coast, I highly recommend adding Hatteras Island and the surrounding villages of Frisco and Salvo to your 'Must do' list. Evening sunsets on the sound can be spectacular. Whereelse can you see the sunset on a body of water on the East Coast?"
Well Done! You're ready for the best Outer Banks vacation ever!
You Might Also Be Interested In: